Guest & Topic Suggestion
Deborah Norville
Available to be your Talk Show Guest on her New Book "Thank You Power".
For more about Deborah Norville and her book click on the picture below.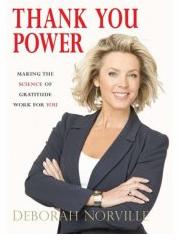 <>
Deborah Norville would like to thank you for booking her as a guest on your Talk Show to talk about her new book, "Thank You Power."



>
As host of The Today Show and Inside Edition, Deborah's face and voice is known and loved by millions of Americans.

details
*****************************************************
Guest & Topic Suggestion
William Greene
For more about William Greene click on the picture below.


Democrats' New Push for EQUAL TIME Doctrine
May Silence Conservative Radio Hosts!
details
William Greene is the founder of

RightMarch.com
**************************************************************
Guest & Topic Suggestion

Dr. Stanley Montieth
For more about Dr. Stanley Monteith click on the picture below.
Skull & Bones:
The Secret Society That Unites
President Bush and
John Kerry
Knight George W. Bush & Knight John F. Kerry

Dr. Stanley Monteith
author of "To Deceive a Nation",

and more recently,

"A Nation Deceived and Betrayed."
His most recent book is
"Brotherhood of Darkness"
which deals with Skull and Bones, and other covert organizations. The book is in its 7th printing.
**************************************************************
Guest & Topic Suggestion
Victor Mordecai

For more about Victor Mordecai click on the picture below.

LEBANON
UNITING TO OUST SYRIA!

Lebanese citizens of all stripes are banding together to get Syria out of their country.
Shiites, Sunnis, and the Druze, an offshoot of Islam who believe Jethro, father-in-law, was the greatest prophet, even greater than Mohammed, are for the moment working toward a common goal: getting Syria out of Lebanon.

Middle East Expert

Victor Mordecai

said, "We are entering a period of turmoil that will continue until Syria pulls out from Lebanon. But even after that withdrawal, the challenge will be for the various religious sects to get along with one another."
During the interview Mordecai asks and discusses the key question of the hour: "Is democracy going to spread to Lebanon, Syria and Iran as a result of the free elections in Iraq and the current turmoil in Lebanon?"
**************************************************************
Guest & Topic Suggestion
Coach Judy

For more about Coach Judy and her book, click on the picture below.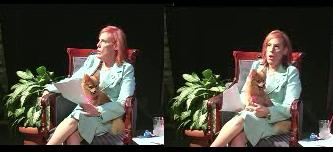 Radio & Television Personality Coach Judy asks:
As a Tax Paying Citizen are You Supporting Single Parent Families?

According to M-Pwerment Coach and Talk Show Host, Coach Judy states, "At an alarming rate of, over a million children every year are faced with leaning how to live in a single parent family!"
Do You Know Coach Judy's Definition of a Single Parent Family?

details
++++++++++++++++++++++++++++++++++++++++++++
Guest & Topic Suggestion
Mary Jane Poppoff

For more about the Author and the book, click on the picture below.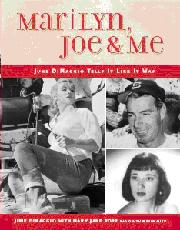 New Book
June DiMaggio Tells Mary Jane Poppoff Like It Was

Stunning new revelations:
Marilyn Monroe murdered
June DiMaggio breaks long silence to author Mary Jane Poppoff on details surrounding mysterious death of her friend. details
++++++++++++++++++++++++++++++++++++++++++++

Craig Smith
For more about Craig Smith click on the picture below.

WHAT IS GOING ON WITH GASOLINE PRICES.
IS ECONOMIC TERRORISM NEXT?
A 1,300-year-old gold dagger may soon plunge deep into America's financial heart! Author and financial expert
Craig Smith
tells listeners of intelligence data, extracted through aggressive interrogation of al Qaeda operatives at Guantanamo Bay Military Base, confirms a massive economic terror attack by radical Islam is under way.
**************************************************************
Guest Suggestion #12

Dr. Hal Lindsey
For more about Dr. Hal Lindsey click on the picture below.

MURDERED, MUTILATED, BURNED: ISLAM, RELIGION OF PEACE:
Best Selling author
Dr. Hal Lindsey
(The Late Great Planet Earth, over 40 million copies sold) He demystifies the unthinkable acts occurring in Iraq, explaining the 4000 year reign of hatred in the region.
Available only Wednesdays and Thursdays.
**************************************************************
Guest Suggestion #13

Larry Pratt
For more about Larry Pratt click on the picture below.

GUNS COCKED IN THE COCKPIT
SHOULD THERE BE BACKGROUND CHECKS FOR ARMED PILOTS?
Larry Pratt
(President of Gun Owners of America) asks "commercial airline pilots are trusted with jumbo jets filled with hundreds of people." If a pilot were suicidal, there is not much stopping him from intentionally crashing a jet into a tall building and just about any time and anywhere.
**************************************************************
Guest Suggestion 15
Alan Reinach


SHOULD THE BIBLE BE TAUGHT IN PUBLIC SCHOOLS?

A recent cover story in Time Magazine is about a resurgence among some states in offering elective Bible classes in public high schools.
Should the Bible be taught in public schools?



Can the Bible be taught in a way that is respectful of differing religious and secular views about the Bible? details
TOPIC #2

for
Alan Reinach
WORKPLACE RELIGIOUS FREEDOM:
In the wake of the 9th District Court decision outlawing the phrase "One nation under God" from the Pledge,
Alan Reinach
discusses the importance of seizing the moral high ground and voting in religious freedom for the workplace, not just in the schools.
**************************************************************
Guest Suggestion #16
Charles Hawkins

For more about Charles Hawkins click on the picture below.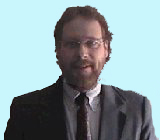 Did America FAKE the Moon Landings?
Charles Hawkins
was recently asked to conduct an in depth evaluation of the NASA Apollo Moon landings and make a scientific evaluation of their legitimacy. He Has over 20 years of experience in the applied sciences, industrial electronics and robotics as well as a degree in computer science.
**************************************************************
Guest Suggestion #17

"Do You Yahoo? Al-Qaeda Does!"
Jeremy Reynalds
tracks terrorists on the Internet. After doing so for the last couple of years he believes it's time to launch a campaign against Yahoo - one of the leading internet purveyors of terror.
Jeremy Reynalds, Author of "The Walking Wounded" and "Homeless in America" also hosts a weekly radio show on KKNS AM Albuquerque, NM . Jeremy's research shows Yahoo's long time hosting of a recently disabled group called "Global Islamic Media" (GIM), which up until a few weeks ago had over 6,000 members and was a reported mouthpiece for al Qaeda.

Guest Suggestion #18
Roy Barnett
FORMERLY TROUBLED TEENS, THEIR RECOVERY AND NEW LIVES:
Roy Barnett,
the Director of Teen Challange is once again doing interviews. With a recovery rate of 80%, Teen Challenge of Chicago offers a vital recovery program to families with substance challenged loved ones.
**************************************************************
Guest Suggestion #19

Robert Peters

For more about Robert Peters click on the picture below.

Coming Soon: Cell Phone PORN!
1.5 Billion Cash Cow for Europe Already.
Also: WHAT CAN WE DO ABOUT THE PROLIFERATION OF INTERNET PORNOGRAPHY AND OBSCENITY? Morality in Media President
Robert Peters
discusses the coming avalanche of Cell Phone Porn. Also he discusses the seemingly endless stream or porn emails and web pages and what listeners can do to fight back in an era of rarely enforced federal obscenity laws, even against distributors of hard-core pornography.
**************************************************************
Guest Suggestion #20

1.
Jeff Crouere
Martha Stewart, Trump, Travolta Riding Comebacks
For more about Jeff Crouere click on the picture below.

Jeff Crouere

is the former Executive Director of the Republican Party for the state of Louisiana and a popular Radio and TV host in New Orleans. He explains the dynamics
of breaking news.
At midnight last night, Martha Stewart emerged from prison after five months of confinement. She returns slimmer, wealthier and even more popular nationwide. According to reports, Stewart lost 20 pounds while in jail. No doubt, jail food did not suit the Domestic Diva. During her stay in jail, Stewart's stock soared 250% so that she now is wealthier than ever. She is also getting ready for a new TV show, an "Apprentice" spin-off, which will air on NBC.
**************************************************************
Guest Suggestion #21
ALBERT MICHAEL
WMD FOUND IN IRAQ +
IRAQI PRISONER ABUSE DISCUSSED BY IRAQI CITIZEN:
Albert Michael
Applauds President Bush and the U.S. military even after the prisoner abuse scandal, thanking US for freeing 25 million Iraqi prisoners from the brutal dictator Saddam Hussein. Interviews from London.
**************************************************************
Guest Suggestion #22
Keith Clemons
HOLLYWOOD MAKES SMUTTY FILMS MOST PEOPLE DON'T WANT:
Guest
Keith Clemons
has a new book on this topic called, Above the Stars,Keith, compares the violence and blood of The Passion to gratuitously shocking scenes in mainstream Hollywood films.
**************************************************************
Guest Suggestion #23


James I. Nienhuis
The Ancients Knew of the Global Flood!
See How Science Confirms Genesis History!
Ice Age? Fossils? Dinosaurs? Anthropology?
Sedimentary Rock? Distant Stars? Cavemen?
How Do These Relate to the First Book of the Bible?
James Nienhuis
shows that throughout the Ancient World, virtually every culture knew that the world was once destroyed by a great Flood. We have been taught theories of an old earth and Darwinian evolution, which have little scientific basis. James I. Nienhuis explains that what is observed in nature and anthropology actually contradicts prevailing scientific thought. When your listeners hear the exciting facts many possible prejudices they might have on this topic will probably be neutralized.
Guest Suggestion #24
Debbie Eisenstadt-Mandel

For more about Debbie Mandel click on the picture below.

Drop Dead Gorgeous
Holistic Alternatives to Cosmetic Surgery
The untimely death of writer Olivia Goldsmith, author of the First Wives Club, from plastic surgery highlighted the risks associated with our narcissistic addiction to looking forever young.
Debbie Mandel
ask if being beautiful and youthful through surgical intervention is worth dying for?
Topic 2
Udderly Uterus:
Millions of Unnecessary Pap Smears
Over 2 million pap smears are given every year to women who have undergone a hysterectomy. Why? No uterus, no need for a pap smear. That's common knowledge.
So why are 2 million women without uteruses given a cold, invasive, "udderly uterus" procedure? Of course, we can follow the money trail, but there's more as guest expert
Debbie Mandel
explains.
Eric Jackson
PAYPAL'S AMAZING ORIGINS
The Paypal Wars
An Insider's View of the World's Leading Online Payment Service
To see more click on the pic.

An Insider's View of the World's Leading Online Payment Service Fifty-six million people use PayPal to send and receive money through the Internet, but few of them know how close the popular payments service once came to destruction.
During your interview, Internet and marketing guru Eric M. Jackson tells an amazing story of the meteoric rise of the creative financial giant and how it survived and became a household name against all odds.As PalPal's first senior U.S. marketing director., Eric chronicles the early roots of the company including how the dotcom's first year of operation was rocked by three CEO changes, challenged by fierce competition from startups and banks, and saddled with a broken business model that was bleeding tens of thousands of dollars daily. To make matters even worse, eBay opened up its own payment service and became PayPal's top competitor overnight. But wait, there's more..
+++++++++++++++++++++++++++++++++++
Below is our regular guest line up.
If you would like to interview any of our guests email us or
Call Lloyd Carpenter
at: 626 791 1896
Guest Suggestion #1

Dr. Ted Baehr:
WORST 20 FILMS OF THE YEAR "Rotten Banana" Awards from Christian Film Commission
The Christian Film & Television Commission"s entertainment magazine, MOVIEGUIDE, named the three movies among the worst, most immoral movies of 2004.
They, and 17 other movies, have received MOVIEGUIDE'S Rotton Banana Award for the most Unbearable Movies of 2004 from a Christian perspective. According to Commission Founder Dr. Ted Baehr, the 20 Worst were selected not because of entertainment value, but because they contribute to an immoral culture which is anti-human, anti-God and opposed to the teachings of Christ.
If you would like to interview Dr. Ted Baehr, email us or call 626-791-1896
Guest Suggestion #2
#1: GEORGE FOREMAN: First The Boxing, Then The Grill; What's Next?


George Foreman's power as both a boxer and an entrepreneur are undeniable.
George Foreman the boxer&The George Foreman Grill & So, what's George Foreman the entrepreneur coming out with next?
Why, "Knock Out" Kitchen Cleaner, of course! What could be more natural than a product to clean up your George Foreman Grill?
During the interview, George Foreman or one of his spokesmen will explain George Foreman's new revolutionary Household Cleaning System.
It's not just a cleaner. It is a POWERFUL cleaner. But Power is only one side of the amazing George Foreman Knock Out Cleaner. The nearly unbelievable flip side of this product is that it is so environmentally safe that you can drink it without harm to your body!
If you would like to interview George Foreman, please email or call 626-791-1896

#3: Ronald J. Sider: Toward an Evangelical Public Policy: Political Strategies for the Health of the Nation.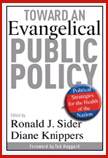 At last there is a cohesive comprehensive book for the "Values Voters body politic.During your interview, Ronald J. Sider will discuss the cutting edge moral issues and stands in the political arena from an evengelical perspective.Book Name: Toward an Evangelical Public Policy: Political Strategies for the Health of the Nation Author: Ronald J. Sider and Diane Knippers, eds. Publication Date: Feb. 2005
While evangelicals are becoming an increasingly viable force in American public life, too often their political agendas have lacked clarity, consistency, and Christlikeness. Catholicism has a rich history of papal reflections and directions, and Protestantism has its own traditions from which to draw, but evangelicals lack responsible approaches to their own earthly citizenship. The result has been an ineffective role in shaping civic debate.
If you would like to interview

Ronald J. Sider, send an email or call

626-791-1896



#4: Steve Selengut: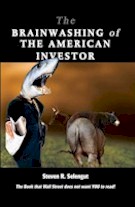 The Brainwashing of the American Investor": The Nitty Gritty Details
Author and financial investment advisor Steve Selengut simplifies financial strategy. His new book, "The Brainwashing of the American Investor" is an outline that allows the common man to be demystified about world of investing.
If you would like to interview Steve Selengut, send an email or call: 626-791-1896

#5: Peter BetBasoo

Dateline 2-24-04 NYTimes:
At Least 21 Killed as Insurgents Strike in Wide Area of Iraq
Car bombs struck a police station in Tikrit, a police convoy in Kirkuk and a Shiite political office in Hilla.
Peter BetBasoo
is able to discuss most late-breaking news topics coming out of Iraq.
also
THE KIDNAPPING AND RELEASE OF THE BISHOP IN IRAQ

On January 17, 2005 the ChaldoAssyrian Bishop Basil George Casmusa of the Syriac Catholic Church was kidnapped by armed assailants in Mosul, Iraq. Although the abduction of the prominent Christian Bishop was short lived, it highlights the escalating attacks against the indigenous Christian ChaldoAssyrians by Islamists, former Baathists, and Kurds.
If you would like to interview Peter BetBasoo, send an email or call : 626-791-1896

Guest Suggestion
IRAN'S NUCLEAR OPTION: Tehran's Quest for the Atom Bomb
Defense Expert Al Venter:
At a time when international terrorism is the focal point of our concerns, a far more pressing threat has arisen to the balance of power in the world and ultimately to the security of our country. Since the Islamic Republic of Iran admitted, just two years ago, that it was secretly producing highly enriched, weapons-grade uranium, leading nations have struggled to react in an appropriate manner. In this book, the U.S. public is able to learn, in full detail and for the first time, exactly what the Europeans and UN have been trying to forestall.
If you would like to interview Peter BetBasoo, send an email or call : 626-791-1896
Guest Suggestion
MASS EXECUTION STAYED IN IRAN...
for now:
Aryo Pirouznia
is spokesman for the
"Student Movement Coordination Committee for Democracy in Iran" (SMCCDI). He knows first hand how serious the events in Iran are. The Islamic Republic of Iran had scheduled a mass execution on January 19, 2005 but due to a large outcry, largely from citizens in the U.S., 4 of the 5 scheduled executions were stayed.
If you would like to interview Aryo Pirouznia, send a return email or call: 626-791-1896

**************************************************************
Guest Suggestion #25
A Conversation with the Chaplin of Country Music
For more about Doug Dugger click on the picture below.

Doug Dugger: The Chaplin of Country Music
Doug comes from an era when a singer also had to entertain. Who is it that doesn't remember the LEGENDARY Hank Williams, Patsy Cline, Hawkshaw Hawkins, T. Texas Tyler, Lefty Frizzel, Ernest Tubb, or Jim Reeves...SUPER STARS... George Jones, Hank Snow, Kitty Wells, Faron Young, Marvin Rainwater or Porter Wagoner...The FOUNDING FATHERS of Country Music...Roy Acuff, Bob Wills and Red Foley...Doug Dugger not only remembers each one of these giants of Country Music, but knew each of them PERSONALLY.
Guest Suggestion #25
Clarence Wagner

GAZA
PULL-OUT AND 8 OTHER MID EAST TOPICS
Interview Clarence Wagner Live from Jerusalem

1) ABBAS: PULLOUT WON'T BE UNDER FIRE
2) WALLERSTEIN: "PUT OUR LIVES ON THE LINE"
3) "ISRAEL MUST REACH OUT TO SETTLERS"
4) BUSH FOR CONTIGUOUS PALESTINIAN STATE
5) ISRAEL FREES 500 PALESTINIAN PRISONERS
6) WORLD COUNCIL OF CHURCHES CALLS FOR "BOYCOTT" OF ISRAEL
7) AFTER FOUR YEARS, JORDAN'S NEW ENVOY ARRIVES
8) JORDANIAN DIG CONFIRMS BIBLICAL EDOM
9) EGYPTIAN GAS FOR ISRAEL
BRIDGES FOR PEACE IN JERUSALEM: Special Guest
Clarence Wagner
is Director of Bridges for Peace, founded in 1980 and the largest Judeo-Christian alliance organization based in Jerusalem-based. His charitable organization is dedicated to the building of sincere relationships between Christians and Jews in the Middle East, a region dominated by Moslems.
**************************************************************
The Following are Inactive Guest that may be available

by special request
on a limited basis.

1. Phyllis Schlafly
ALAN KEYES vs. OBAMA /Schlafly calls for debates!
For more about Phyllis Schlafly click on the picture below.

Former U. S. Ambassador Alan Keyes has been selected as the new Republican candidate to face Democrat Barak Obama in the Illinois U.S. Senate race. Keyes replaces Republican Jack Ryan, who withdrew his name from the ballot. Jubilant over the decision, long time GOP political leader/activist Phyllis Schlafly is calling for Keyes-Obama Debates. Schlafly quipped, "Alan Keyes can even out talk Alan Dershowitz. I'm sure he can out talk Obama. Illinois has a tradition of Lincoln-Douglas debates. I can hardly wait for the Keyes-Obama Debate!" Phyllis Schlafly's is available for interviews on the Keyes-Obama match-up, as well as to discuss her new book, "The Supremacists."